Welcome to our Reception class page, we are excited to be able to share our learning with you.
This will begin with our exciting Global fortnight where we will be focussing on South Africa through our texts 'Handa's Surprise' and 'Handa's Hen'.  We will learn African drum patterns and African songs.  In Art we will be learning to weave patterned papers and even designing our own Adinkra symbols to use on our tradition mudcloths.  We are excited to welcome some very special guests into school, including some Zulu dancers!  We will focus upon the importance of Fairtrade, and go on a Fairtrade hunt around local shops.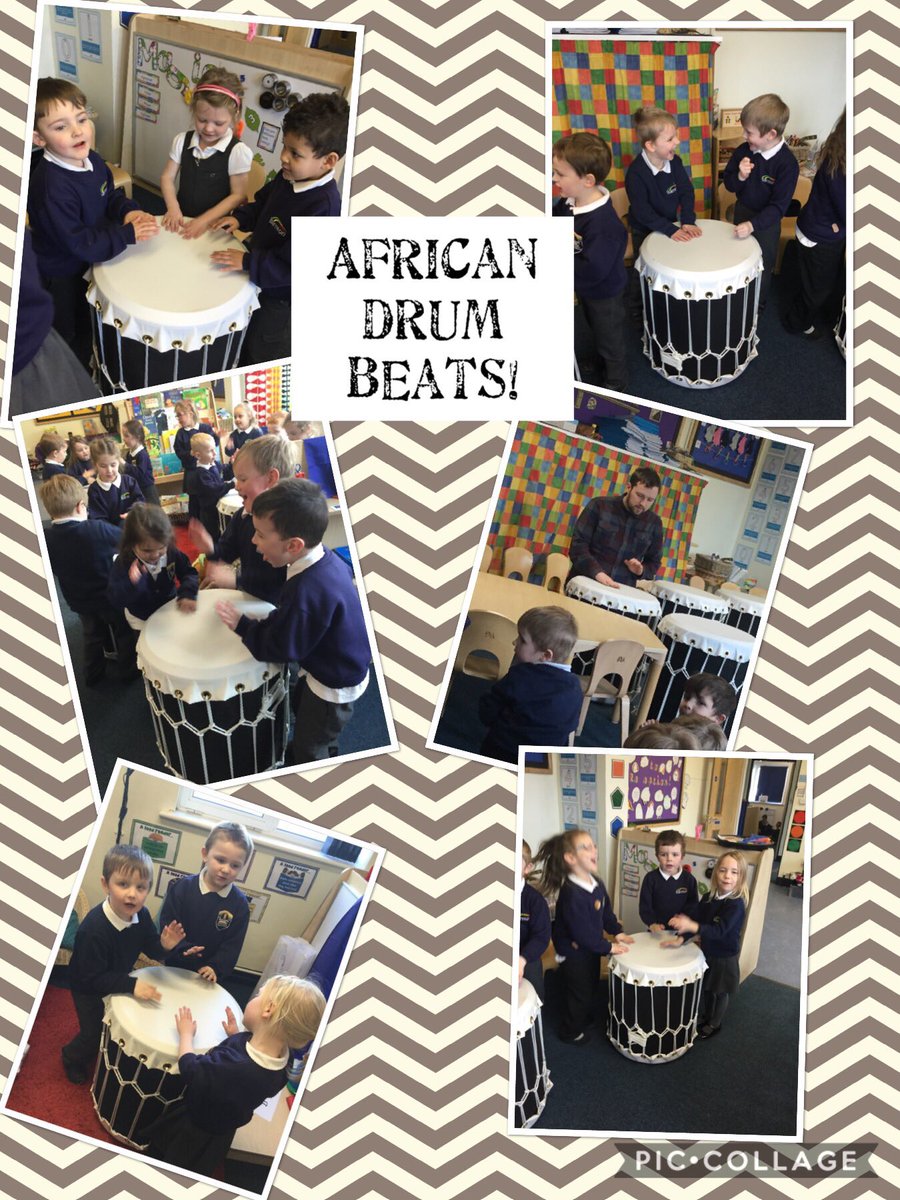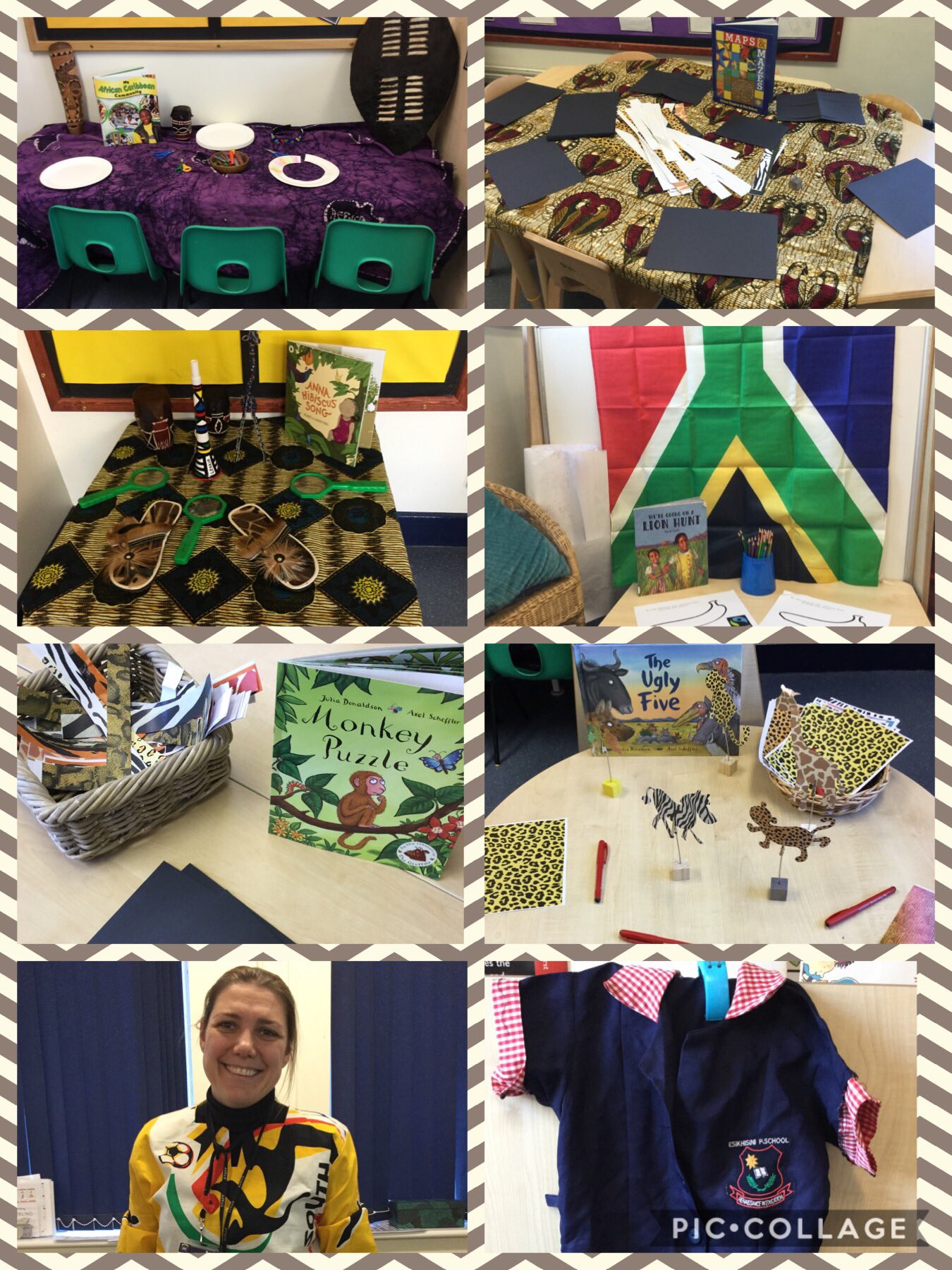 We will also welcome some eggs into class and this will bring alive our Talk4Writing text, The Little Red Hen.  In our literacy lessons, we will innovate the story map to create our own traditional tale and we are expecting some beautiful writing from our Reception authors! 
In Maths, we will be examining repeating patterns; copying and continuing them and creating our own.  We will use these skills to create delicious Fairtrade fruit kebabs.  We will then move on to addition sums, using lots of different  methods to help us.  As part of our learning about The Little Red Hen, we will explore weighing as we bake our own bread in class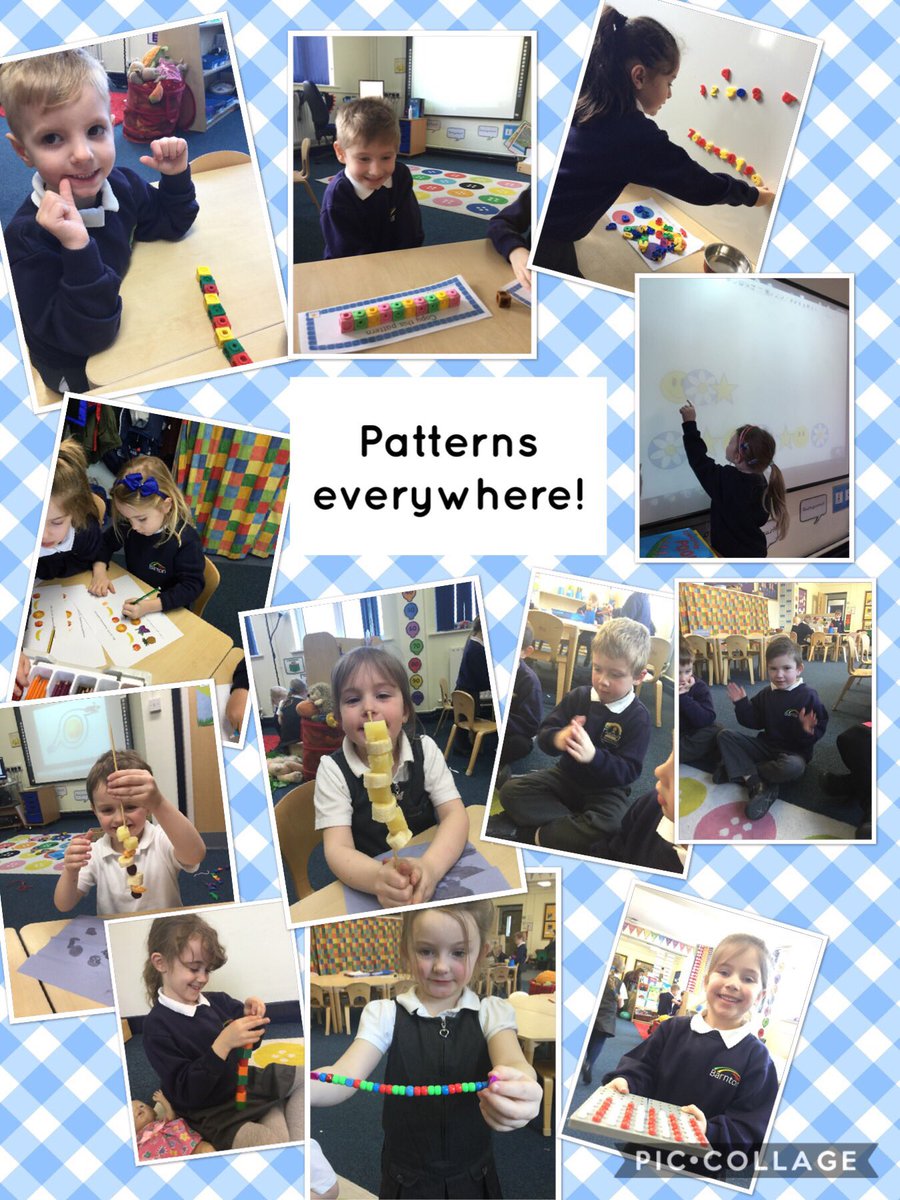 Phew!  What a lot of learning we have to look forward to - we can't wait to see what your children will achieve.
*Note.  We are delighted to have planned a class trip to Bunbury Water Mill to support our learning about The Little Red Hen.  Mrs Witherspoon's class will travel on Monday 26th March, and Mrs Wills's class will travel on Tuesday 26th March.  Please wear full school uniform and ensure that all permission slips are returned.  A charge of £6 must be paid via ParentPay *
Important information:  PE will take place each THURSDAY morning.  Your child MUST have a full PE kit in school at all times (plain white T-shirt, plain dark shorts, black pumps/trainers).
All uniform, including coats and shoes MUST be labelled please.  We have fabric pens available if needed.
We provide a healthy snack each morning and afternoon.  Please pay for this via ParentPay online.  Any queries, please speak to the front office staff.  Children have access to fresh drinking water at all times during the day, but feel free to send in a named bottle of water to keep in the classroom if you prefer.
Children receive a free school meal until the end of Year 2.  We will ask your child what they would like to order each morning after registration.  If you prefer, your child can bring in a packed lunch at any time.  We are a Healthy School so please ensure that packed lunches are nutritious, with just the occasional treat inside.
Your child will bring home a reading book each day.  Parents are expected to read with their child a minimum of THREE times per week as this will boost their learning, and help to ensure that your child reaches their full potential in school.  Please sign your child's planner each time you read with them, they will then be able to take part in our exciting Reading Challenge!
Homework will be sent out each Wednesday and must be completed and returned on Monday.
If you have any questions, please do not hesitate to ask a member of staff.  We know our gate can get busy but we will be happy to speak to you once we have seen the children out.  Or  we are happy to call you at your convenience, just pop a note in your child's planner. 
Please continue to support your child all you can with reading and homework - you make all the difference.  Also, please continue to add your own observations on Tapestry.  We love to see what the children get up to outside of school!
 Many thanks for your support,
The Reception staff team.
Follow our learning on Twitter @BarntonMrsWills @BarntonMrsW